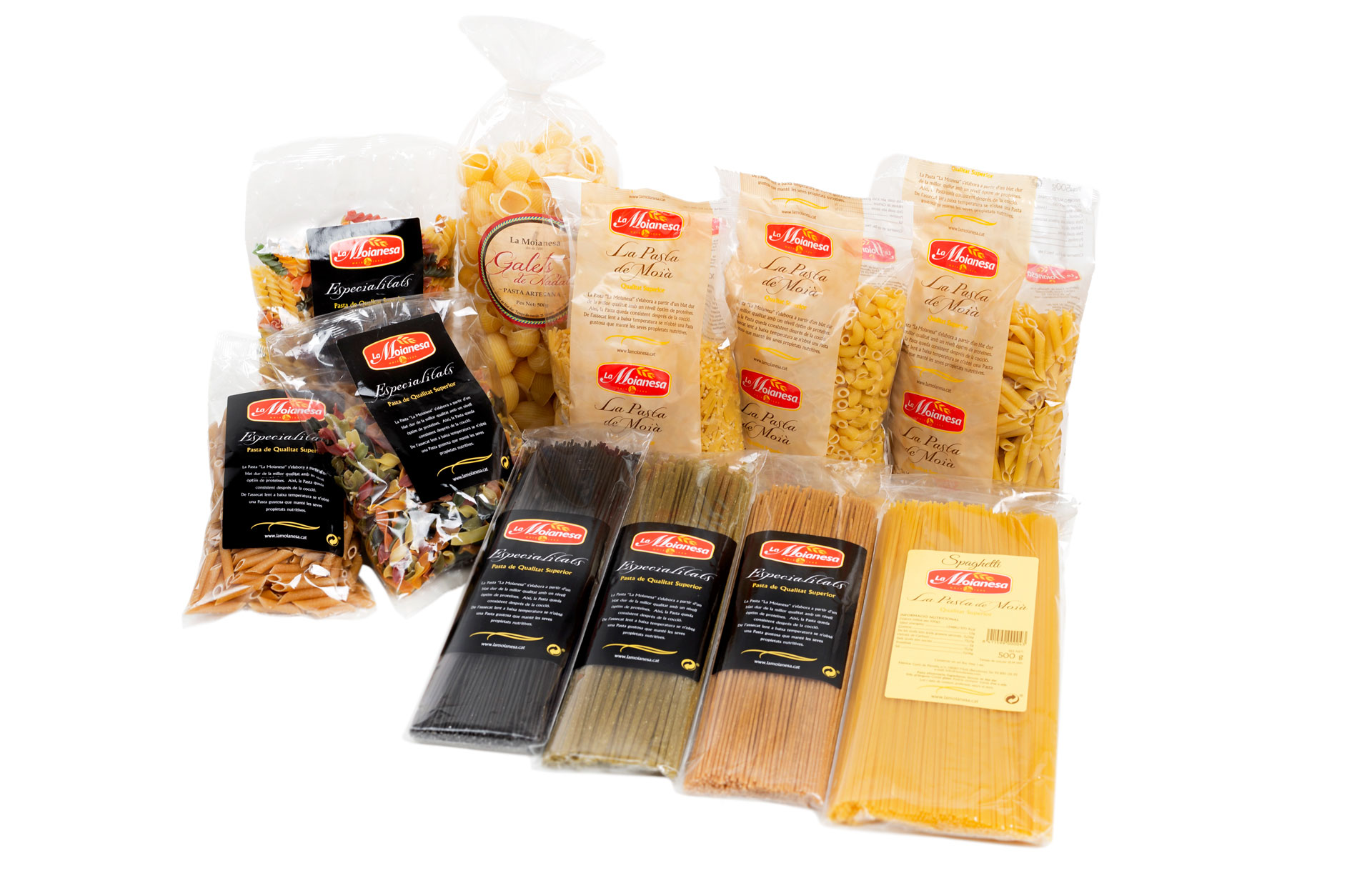 La Moianesa: makes the difference
La Moianesa produce traditional pasta, vegetables pasta, whole wheat pasta, cuttlefish ink pasta and many other specialities.
More than 140 years of history
Pasta production began in Moià at the end of XIX century, in 1880. The factory was situated in the town centre. In the same building there is today our factory store.
La Moianesa is a family-owned company following the same artisan pasta-making tradition. Small-scale production allows to offer many specialities.
"El Moianès" is a little region located in the centre of Catalonia, with privileged natural surroundings.
"La Moianesa" produces organic spelt pasta from spelt wheat grown in "El Moianès". But nowadays ecological food industry is achieving a big strength.